NP for all life's Journeys
We are the Trinidad & Tobago National Petroleum Marketing Company Limited (NPMC), the most diversified petroleum marketing company in the English-speaking Caribbean.
OUR MANDATE

CORE VALUES

MISSION

VISION

MARKET

OUR STRATEGIC PRIORITIES & PILLARS
Motivated by the unrelenting drive to deliver results, the Company's established mandate remains as follows:
● Storage and distribution of petroleum fuels; and
● Blending and distribution of automotive and industrial lubricating oils and greases within Trinidad & Tobago.
Trust/Integrity
Teamwork
Quality Service
Mutual Respect
Professionalism
Passion
TRUST/INTEGRITY



TRUST/INTEGRITY

TRUST / INTEGRITY

We will defend what is right and are guided by the principles of trust, fairness, honesty and abide by our code of conduct and ethics.
TEAMWORK



TEAMWORK

TEAMWORK

We willingly assist team members and will seek the interest of the team and embrace our roles to be positive and deliver consistently.
QUALITY SERVICE



QUALITY SERVICE

QUALITY SERVICE

We will take ownership of customer issues as they arise with a view to assisting customers and take responsibility for consistent customer service delivery.
MUTUAL RESPECT



MUTUAL RESPECT

MUTUAL RESPECT

We will communicate and act in a dignified, courteous manner with our team members and other stakeholders and are willing to accept different points of view.
PROFESSIONALISM



PROFESSIONALISM

PROFESSIONALISM

We will continuously deliver, meet commitments and produce work to the agreed standards.
PASSION



PASSION

PASSION

We are optimistic and will go above and beyond the call of duty to deliver consistently and with excellence and we promote a positive, energising work environment.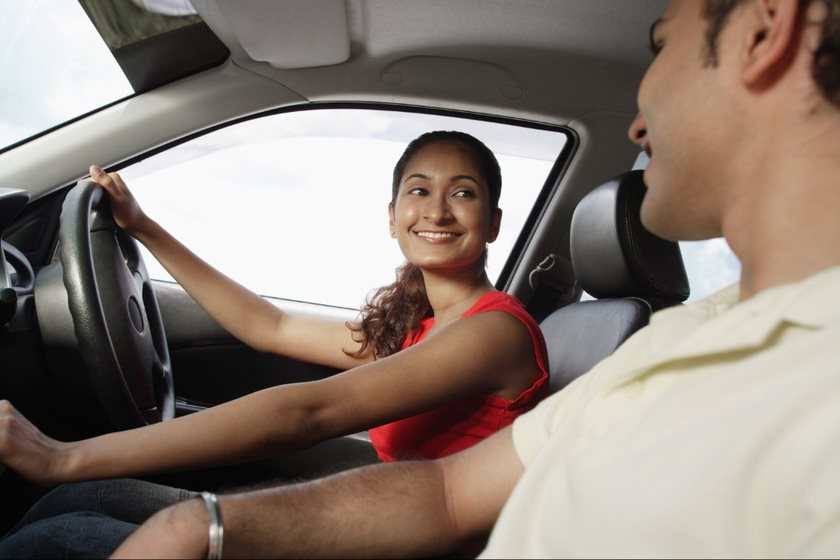 To provide quality petroleum products and ancillary services in the markets we serve.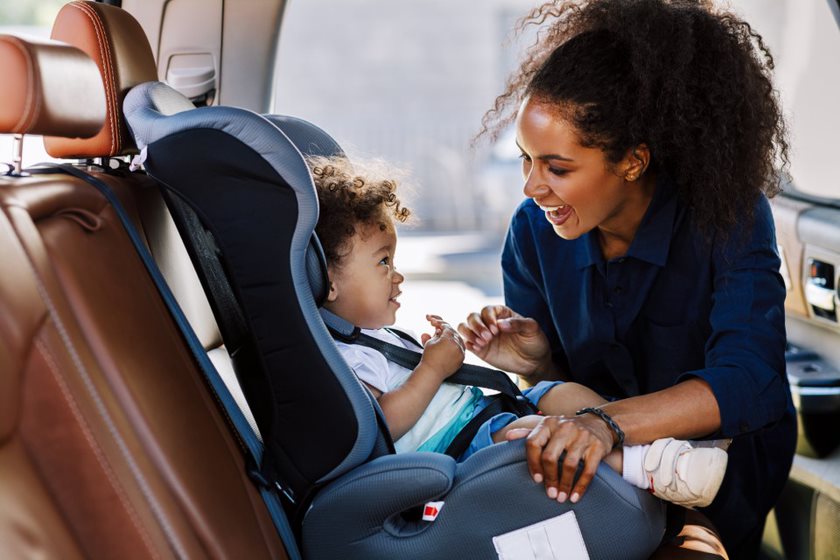 To be an established regional enterprise with a trusted brand of world class fuels and lubricants backed by excellent service.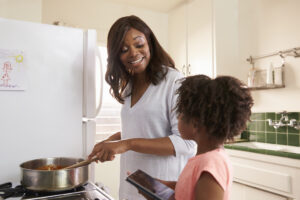 Our Market
NPMC plays a pivotal role in the fuel industry by marketing:
● Petroleum Fuels
● Lubricants & Greases
● Liquefied Petroleum Gas (LPG)
● Compressed Natural Gas (CNG)by the unrelenting drive to deliver results.
Profitable Revenue Growth
Organisational Culture
Management Methodology
Domestic and Regional Market Expansion
Corporate Social Responsibility
Leverage Information Communications Technology
Develop Sustainable Strategy
Profitable Revenue Growth – and Maintaining Market Share
Profitable Revenue Growth – and Maintaining Market Share

We challenge conventional thinking and seek innovative ways of expanding our offerings in both the local and regional markets and explore avenues for Service Station expansion, bunkering and other new business opportunities locally and in the region.
Values-based, Performance-driven, Safety-Oriented Organisational Culture
Values-based, Performance-driven, Safety-Oriented Organisational Culture

We act with the highest standards of integrity to empower employees to develop a corporate wide performance-based culture aligned to our growth strategy that will usher in increased employee engagement, improved competency and capability development and embedding a safety culture.
Embed company-wide Project Management Methodology
Embed company-wide Project Management Methodology

We apply new approaches and seek out fresh, diverse perspectives to strengthen and improve performance in core processes with the goal of giving priority to those processes that directly impact performance in key strategic areas.
Domestic and Regional Market Expansion
Domestic and Regional Market Expansion

We build stronger relationships with our markets and reconfigure our Brand and Marketing strategy to improve our brand position in the market while expanding across the CARICOM market and embed a culture of loyalty among the markets we serve.
Corporate Social Responsibility (CSR)
Corporate Social Responsibility (CSR)

As a purpose-led, state-affiliated agency we strive to make a difference and pursue Corporate Social Responsibility initiatives that seek national interests and use our resources to drive sustainable positive change in the lives of our stakeholders and the communities we serve.

Future focus: A we strive to continue to make a difference, we will pursue initiatives that maximize the positive benefits for communities and for society by prioritizing our positive influence in the areas such as Education and capability development for employability, Social Investment, innovation and entrepreneurship. Culture of Environmental protections; and Sustainable and Resilient Cultural support.
Leverage Information Communications Technology (ICT) and Information Systems (IS) as a Business Enabler
Leverage Information Communications Technology (ICT) and Information Systems (IS) as a Business Enabler

We support innovation for the purpose of process improvement by adopting the widespread application of modern ICT/IS solutions through the ongoing redesign and upgrade of our ICT/IS infrastructure to support business efficiency, business process reengineering, business intelligence reporting and decision making.
Develop Sustainable Strategy
Develop Sustainable Strategy

We have an unwavering commitment to adopting sustainable strategies and business practices that demonstrate our active concern for, and determination to do the right thing in achieving our sustainable growth, without compromising the needs or well-being of future generations.
Previous
Next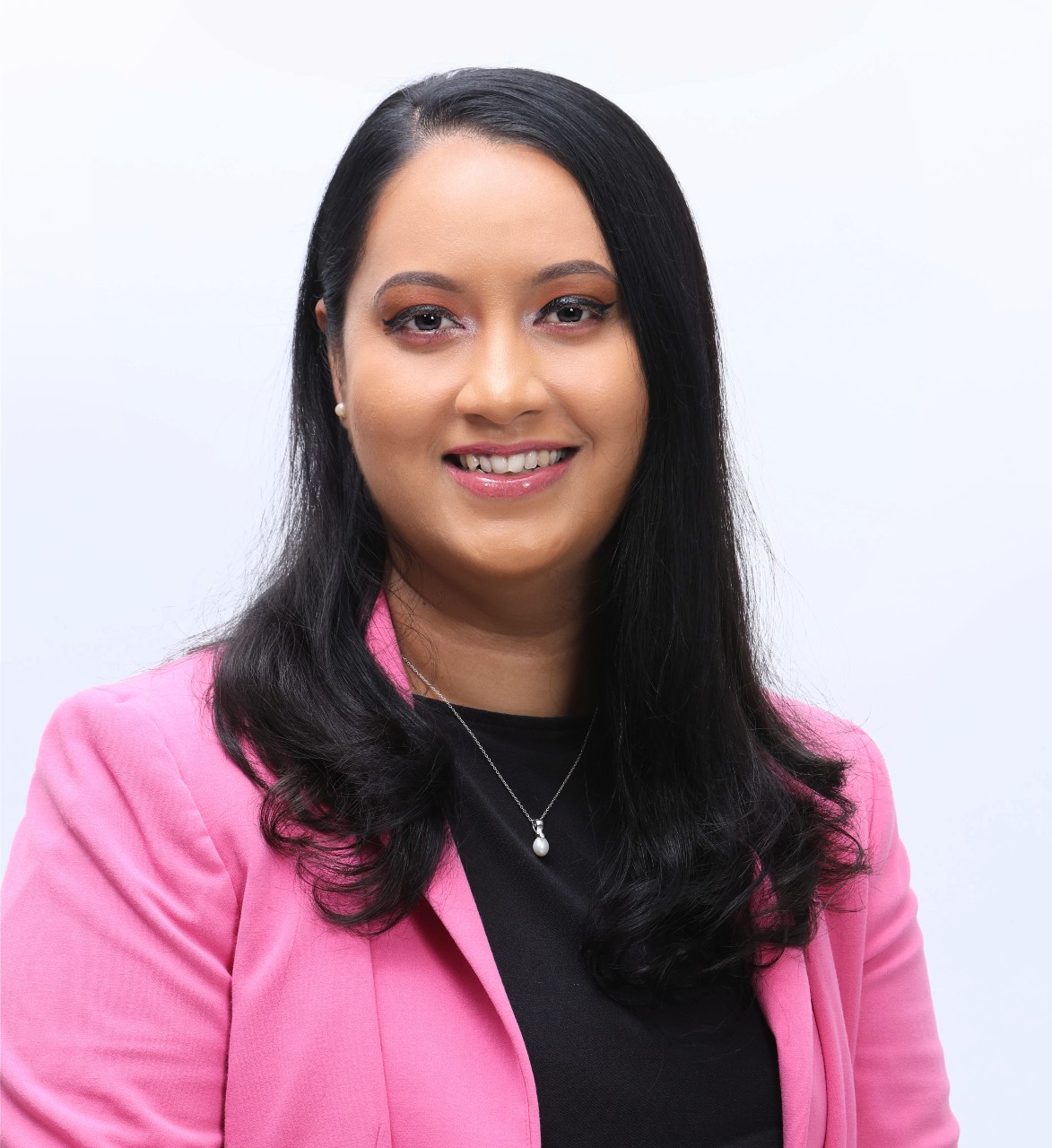 Karinsa Tulsie is a qualified Engineer holding a BSc.in Chemical and Process Engineering as well as an MSc. in Chemical and Process Engineering with Management from the University of the West Indies. She is a career public servant, having served in entry and senior level positions within several Technical Departments of the Ministry of Energy and Energy Industries, Trinidad and Tobago for over seventeen years. She has recently transitioned to the Executive Management level of the Ministry of Energy and Energy Industries having been appointed as Deputy Permanent Secretary in January 2023. Ms. Tulsie has tremendous knowledge and experience with respect to the local and global energy sector, having worked in various areas including refining, retail marketing, petrochemicals and Liquefied Natural Gas. She has also been quite integral to various initiatives of the Ministry relating to optimizing its legislative and regulatory framework. She has led several major projects in the Ministry including the development of a draft Hydrogen Economy framework for Trinidad and Tobago and is known for her pragmatism, utilizing innovative thinking and an action-oriented approach to drive success. Ms. Tulsie has also had the honor of representing her country at many international events and conferences, workshops and meetings sharing Trinidad and Tobago's experience and insights in different energy-related matters.
With more than twenty-five years of consumer and corporate finance experience, Elson James has developed a track record of strategic expansion, profit creation and good governance at companies, locally, regionally and internationally.
He has held senior management positions at corporate giants such as Citibank, American Express, Ryder Systems and Unicomer and has worked throughout the English Speaking Caribbean, the United States and Asia. His most recent accomplishment includes spearheading the design and creation of JMMB Express Finance (an arm of the JMMB Group primarily focused on unsecured lending in the region) where he currently sits as the Chief Executive Officer.
Elson has a Bachelor's degree in Business Administration and Management from the UWI St. Augustine and an MBA in Finance from Pennsylvania State University's Smeal College of Business.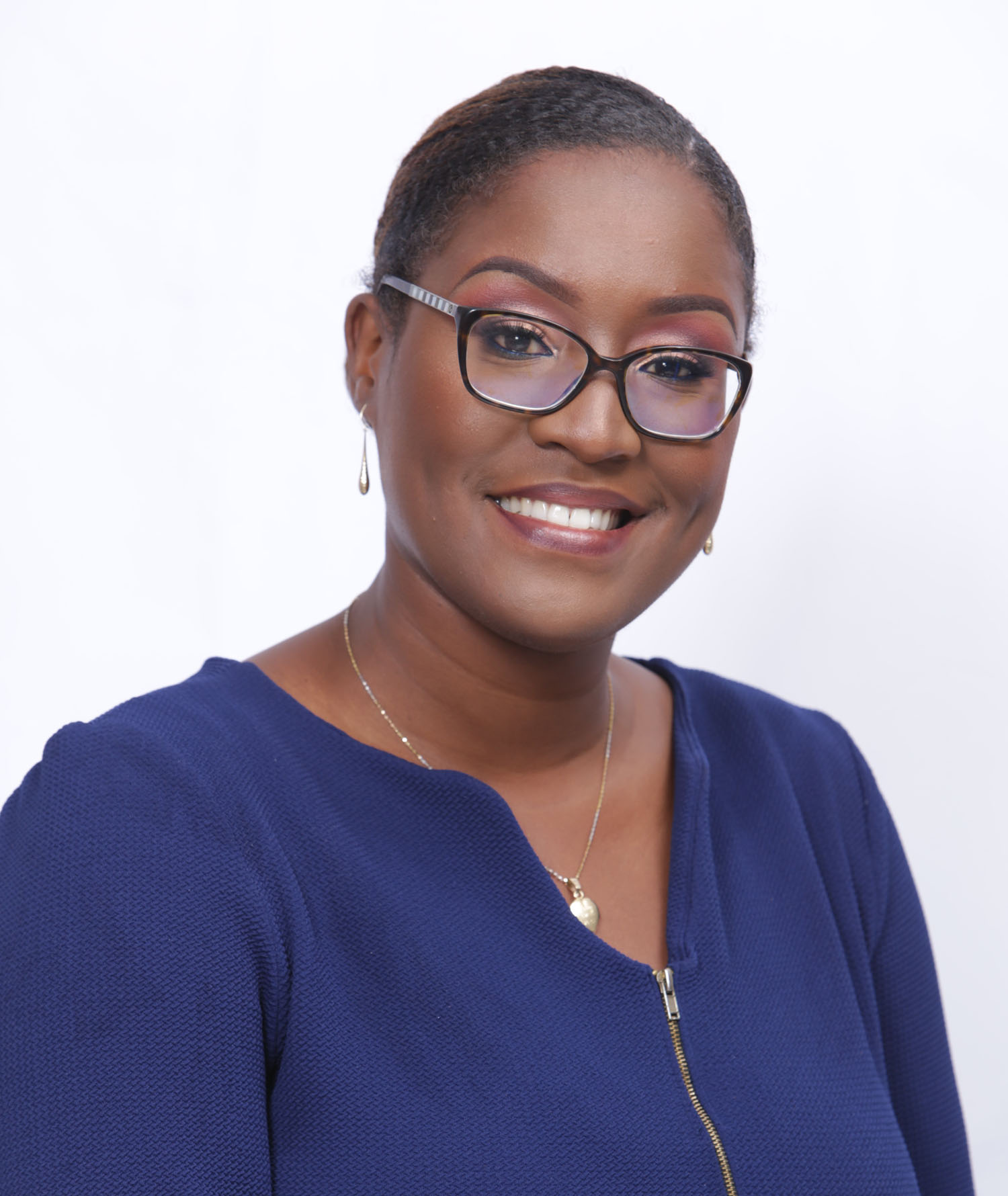 Ms. Melanie Trim is an energy engineer with a wealth of diversified experience within the energy sector both locally and internationally. In 2011, she attained her BSc. in Petroleum Engineering at the University of Oklahoma, and gained invaluable wellsite experience offshore Trinidad and Tobago. She also worked in the United Kingdom where she received robust training in reservoir simulating, geoengineering, and modelling of assets within North Sea, and was an integral member of the Subsurface Technical Team during multiple drilling campaigns. Ms. Trim furthered her academics in Edinburgh Scotland, and graduated in 2015 with her Master of Science in Reservoir Evaluation and Management from Heriot Watt University.
Currently, Ms. Melanie Trim is the Manager of Energy Resources within the Department of Energy at the Tobago House of Assembly. She spearheads a host of clean energy projects, as a result of her proactive initiative in fortifying herself with training and certifications in Renewable Energy technology and Sustainable development strategies to embrace the imminent energy transition, in light of the global climate change and net-zero carbon agenda. Ms. Melanie Trim has served on Tobago's Post-COVID Roadmap to Recovery Team as the Renewable Energy expert, is serving on the Cabinet appointed Permanent Local Content Committee for the energy sector, and is a part of the Integrated Resource and Resilience planning for Trinidad and Tobago's electricity sector.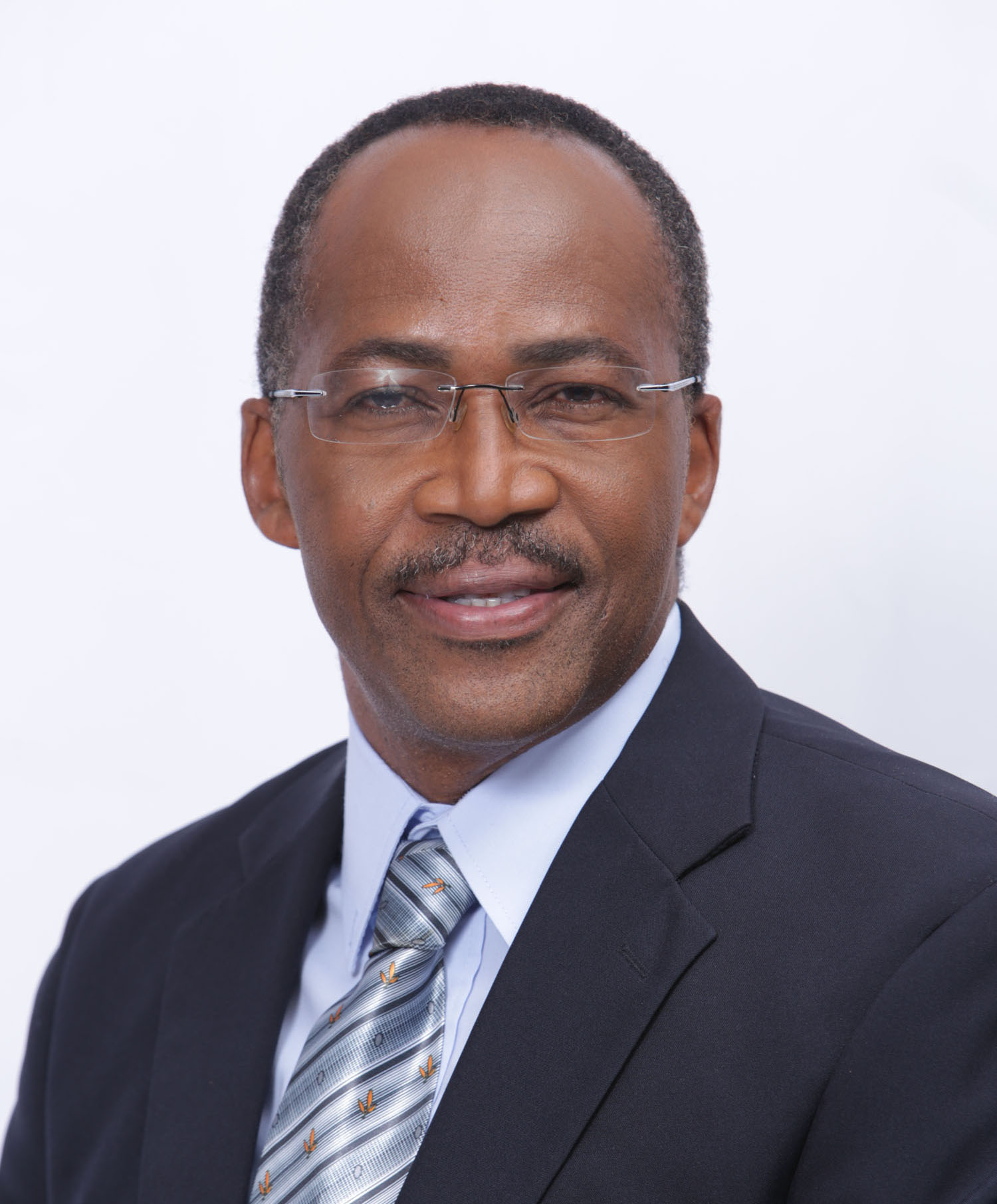 For over twenty-five years, Mr Lincoln Anthony has been a noteworthy leader in the NGC Group of Companies. His responsibility primarily resided in the Legal remit as Right Of Way Supervisor. In this capacity Mr. Anthony has added tremendous value in management, business operations and technical support for all the Company's pipeline corridors and land base assets. He is a qualified Draughtsman with a PMBOK Certification in Project Management and other Certifications in Advance Dispute Resolution and Project Risk Management. His tremendous value however has not only been limited to his corporate ventures, but Mr. Anthony has contributed for many years to the socio-economic development of Carenage and being the President of the Big Yard Community Development Group in Carenage provides him that opportunity. Although the pro-bono work Mr. Anthony does for his area is admirable, the true emanation of his pride remain with that of his family. A firm believer in the efficacy of collaboration and has thrives on servitude, Mr. Anthony truly embodies assiduity, integrity, and commitment.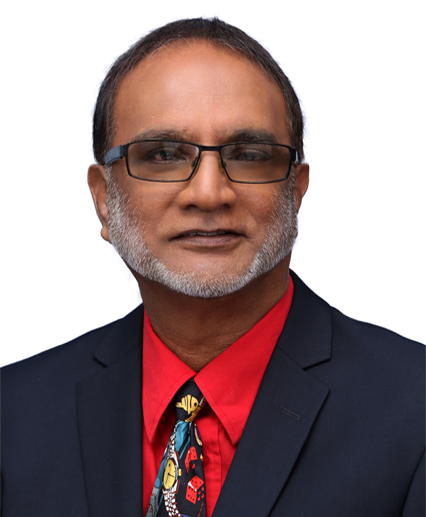 Sahid Hosein served as Member of Parliament for Siparia from 1991-1995, and as the Local Government Representative for St. Patrick's County Council from 1987-1991.Actively involved in civic duty, Mr. Hosein is the past President and Vice President of the Penal Debe Chamber of Commerce (2011-2015).A graduate of the John Donaldson Technical Institute and T&TEC Training School, where he was also an instructor, Mr. Hosein successfully launched and ran his own company, Electrical Wiring Associates, and counts companies such as Petrotrin, Trinidad Cement Limited, T&TEC, TSTT and NGC among his clientele.
General MANAGERS

Senior MANAGERS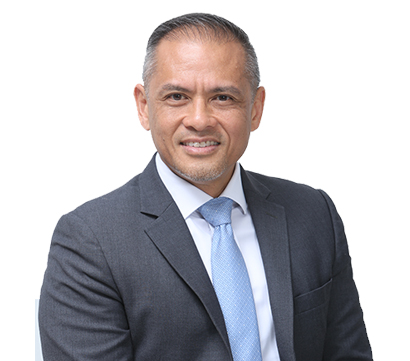 Mr. Luk Pat has amassed over twenty (20) years' experience in regional and multinational companies at the executive level. He has a proven track record in business management, strategic planning, and process redesign to create sustainable revenue growth, increased profitability and optimal productivity. He also possesses multi-industry experience combined with strong business organizational and developmental skills, as well as communication, negotiation and team leadership competencies.
Mr. Luk Pat has worked in several industries across a spectrum of markets. His key competencies include Strategic Planning, Financial Management, Process Improvement, Cost Reduction, Multi-Site Operations Management and Change Management. A powerful advocate for employee engagement, he has also had in-depth training in System Harmonization, Risk Management, Six Sigma, Logistics as well as Consumer Finance.
Mr Luk Pat is the holder of a Masters in Business Administration (MBA) and a BSc in Chemistry and Management as well as several professional qualifications.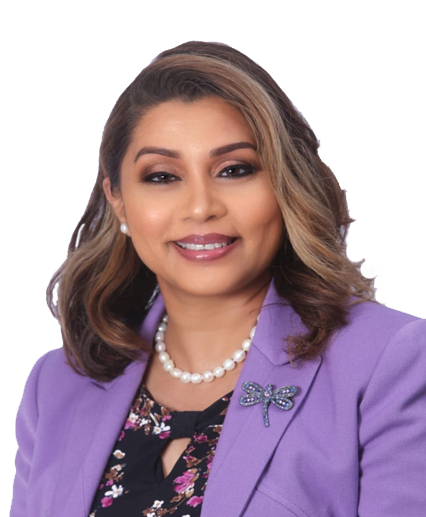 Anisa Allaham-Hosein has amassed over twenty years (20) human resources experience spanning diverse industries including Caribbean Airlines Limited, the T&T Civil Aviation Authority, RBC Royal Bank Financial Limited, Alstons Marketing Company Limited (AMCO) and the Global Medical Response of T&T, with significant training in CRESTCOM BPM Leadership, Lean Six Sigma, Industrial Relations Management, Change Integration, Compensation & Client Satisfaction Surveys, Project Management and Business Process Transformation.Mrs. Allaham-Hosein's passion lies in a collaborative people, processes and systems approach and is focused on achieving results and driving success through leadership, coaching and mentoring. She is a graduate of the University of the West Indies (MBA & BSc. Management Studies) and also holds a Bachelor of Laws (LLB) from the University of London and an Advanced Diploma in Business Administration.Over the years, Mrs. Allaham-Hosein has established notable affiliations with respected organisations such as the Human Resource Management Association of T&T (HRMATT), the Society of Human Resource Management (SHRM), Employers Consultative Association (ECA), and includes membership with the Association of Female Executives of T&T (AFETT) and she is also Lifetime Guild Member of the University of the West Indies.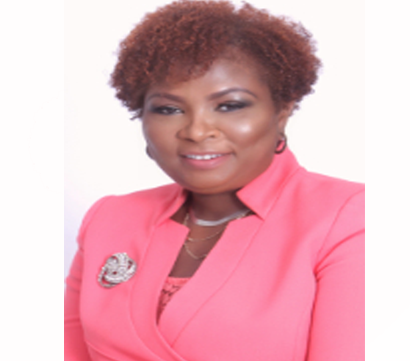 Joy John-Benjamin is a Certified Chartered Accountant with over twenty-eight (28) years' experience, the majority of which has been in the oil and gas sectors. Ms John-Benjamin has held Senior Accounting and Auditing positions throughout her career. Such positions include Divisional Manager Finance, Coordinator, Internal Audit, Treasury and Management Accounting Manager, Accounting Services Manager at Trinidad & Tobago National Petroleum Marketing Company Limited (NPMC). Ms John-Benjamin's vast experience includes leading the effective delivery of Financial and Operations Management, Financial Information Systems Implementation, Budgeting and Financial Reporting, Financial Policy and Procedure Development, Internal Control, Risk Assessment and Auditing. Throughout her career Ms John-Benjamin has been responsible for process improvements by facilitating teams charged with the improvement of inventory management, implementation of Financial Accounting Systems and developing and implementing standard operating procedures to support the use of the Financial and Accounting modules within the Enterprise Resource Planning (ERP) system at NPMC ,its Branch and Subsidiaries. Ms John-Benjamin has also provided leadership through the chairmanship of the Company's Credit Committee in examining and improving the credit policy to optimise credit management, coordinated the budgeting process, the financial reporting and the consolidation of financial data and facilitated several training and learning programs in conjunction with the software supplier to enhance the use of the Financial and Accounting and reporting systems. Ms John-Benjamin is a Fellow of the Chartered Association of Certified Accountant (FCCA), a Certified Management Accountant (CPA-CMA), a Certified Internal Auditor (CIA) and holds a Bachelor of Science Degree in Accounting from the University of the West Indies.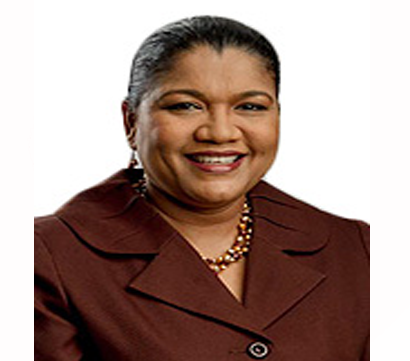 Chester Beeput joined NP as Production and Warehousing Manager in 2000, having worked as Production Planner with Caribbean Packaging Industry for just over four (4) years and later as Production Planner with Johnson and Johnson.
Mr. Beeput has considerable knowledge and experience with planning and scheduling of lubricant production, and over the last three (3) years, he acted as Divisional Manager Production and Distribution, where he had oversight of the supply and delivery of LPG and the Tobago and Dominica Operations.
Mr. Beeput holds a Bachelor of Industrial Engineering degree from the University of the West Indies.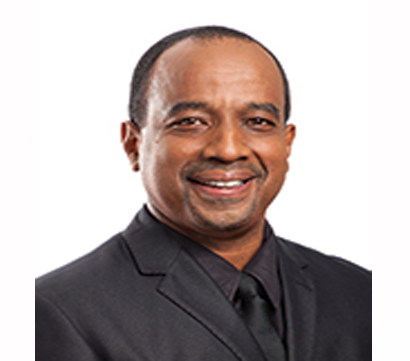 John Gormandy has headed the Export Department for the last 10 years during which time he developed the Company's marketing strategy for the lubricant brand and developed strategies to penetrate new markets, while building on existing markets. He has also successfully led the Marketing and Sales Division as the Acting Divisional Manager on several occasions and continues to be a dedicated and involved leader.Mr. Gormandy is the holder of an MBA and BA in Business Administration, Economics and Management.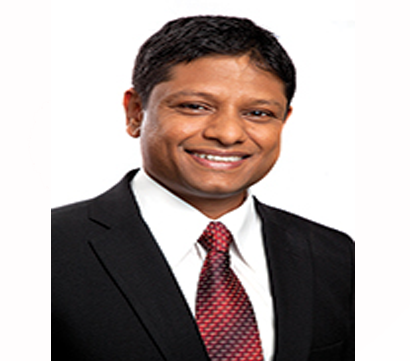 Kevin Motilal has been with NP since 2000 and has a wealth of experience in Technical Services. He is currently the GM Aviation & Marine Fuels and is an Executive Member of the Society of Tribologists and Lubrication Engineers, in addition to being a certified trainer. During his time at NP, he successfully devised a Quality Management System for the LPG Filling, Testing and Refurbishing Plant as well as acquired OEM approvals for Ultra Duty for the first time in NP's history.Kevin is a graduate of the University of the West Indies, with an MSc in Production Engineering and Management, and a BSc in Mechanical Engineering.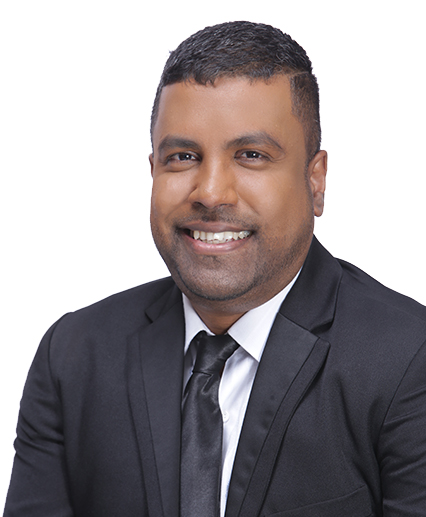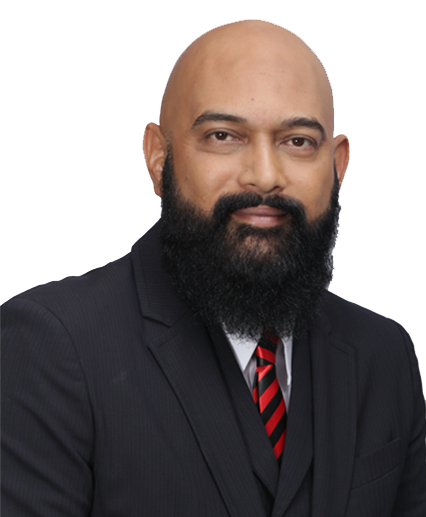 Lincoln Derek Harrison is a seasoned Energy Sector professional having worked for over 25 years in Process Plant Management and Operations. Lincoln is a team builder with a strong HSEQ work culture and he brings his experience from working on several petrochemical projects.
Throughout his career Lincoln Harrison has developed and led successful groups which have built and implemented strategic plans and budgets for long term, safe, successful, profitable operations. He joined NP having over thirteen (13) years of experience in a technical role directly related to Process Plant operations in the Oil and Gas industry, having worked at companies such as Niquan Energy Trinidad Limited, World GTL Trinidad Limited, and Methanex Trinidad Limited.
Lincoln Harrison is a graduate of the University of the West Indies and holds a BSc. in Natural Sciences. Lincoln also possesses certifications in OSHA 29 CFR 1910 Incident Command System; Distributed Control System; Effective Plant Operator Best Practices; and Process Hazard Analysis Leader using HAZOP and What if/Checklist Techniques.
Valene Robertson is an Organisational Efficiency and Business Improvement Leader with years of experience embedding a Continuous Improvement and Six Sigma mindset into organisations to optimise corporate performance. Her professional career spans over two decades with a breadth of experience across several industries both locally and internationally.At work, Valene is passionate about building an improvement mindset which supports individuals and teams in adopting a logical, data-driven framework to address issues. When not at work, she is passionate about travel which allows her to experience new cultures and meet new people.Valene holds an MBA in Marketing Management from Baruch College, NYC; an undergraduate degree in Sociology and Management from The University of the West Indies (The UWI) and Six Sigma Certification from Villanova University in Pennsylvania.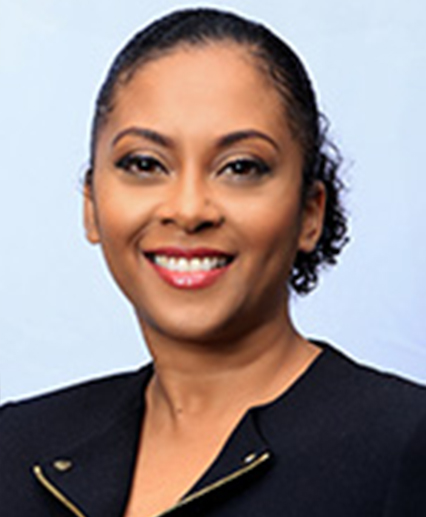 Meet Ria Chrysostom-Ryan, our Chief Internal Auditor, who comes with over 19 years' experience in business assurance and advisory, risk management, internal control and governance. Ria is a certified Internal Auditor, a holder of a Master's degree in Financial Management and she possesses over 17 years' post-qualification ACCA experience. Her professional life spans more than 10 years' at the senior management level split between a 'Big 4' accounting firm and the public sector. Ria has a passion for travelling, reading and humanitarian endeavors.
1969

NEW PETROLEUM LEGISLATION ENACTED ACT NO. 46 OF 1969.
THE NATIONAL PETROLEUM COMPANY WAS ESTABLISHED BY LAW.
1972
TRINIDAD AND TOBAGO NATIONAL PETROLEUM MARKETING COMPANY CREATED.
NPMC INCORPORATED IN 1972 WITH THE ASSETS THE GOVERNMENT PURCHASED FROM THE THEN BP CARIBBEAN LTD – THE LOCAL MARKETING ARM OF THE BRITISH PETROLEUM GROUP.
1973
Government purchased 50% of the inland marketing assets of ESSO Standard Oil, vesting it in NPMC.
1976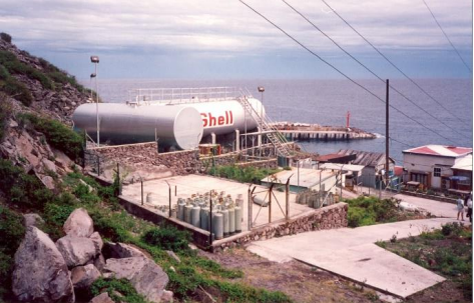 Became the sole distributor of petroleum fuels in T&T by acquiring the marketing assets of Trinidad and Tobago Oil Company (formerly Shell Trinidad Ltd) and TEXACO Trinidad Ltd. Inherited its Lubricant Blending Plant when acquired the assets of Shell Trinidad Ltd.
1977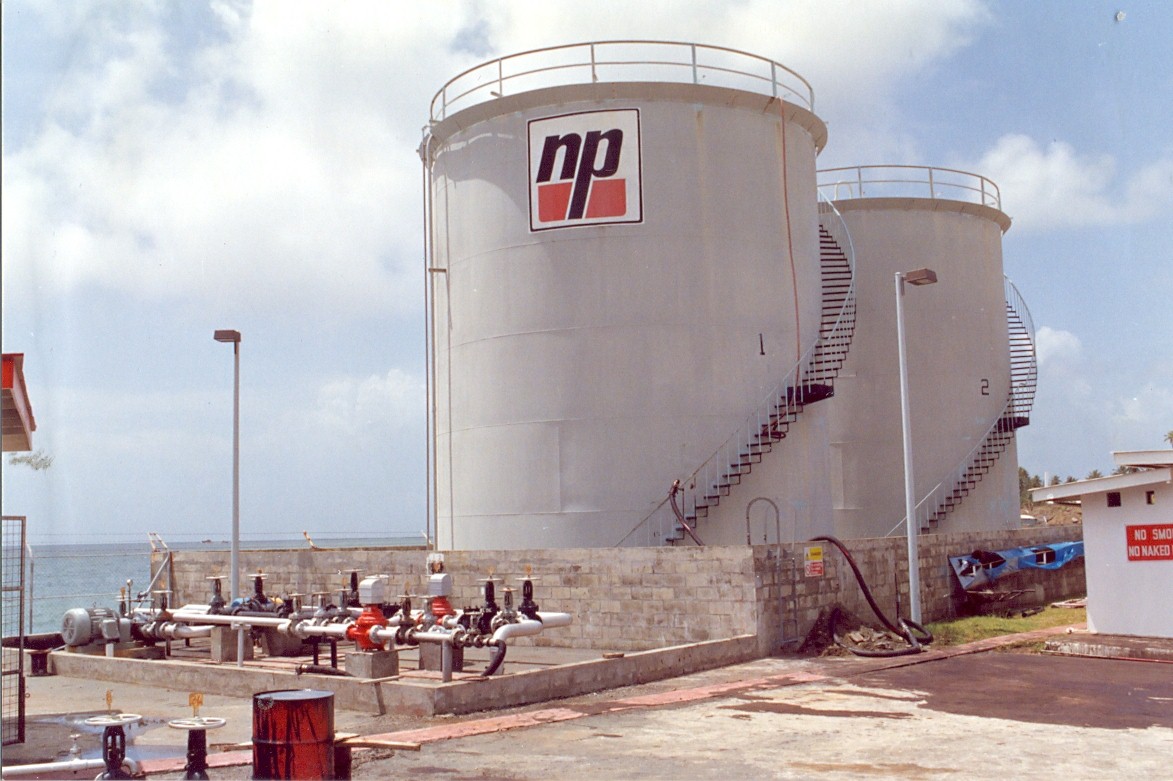 Acquired the marketing assets of Texaco Trinidad Ltd.
1981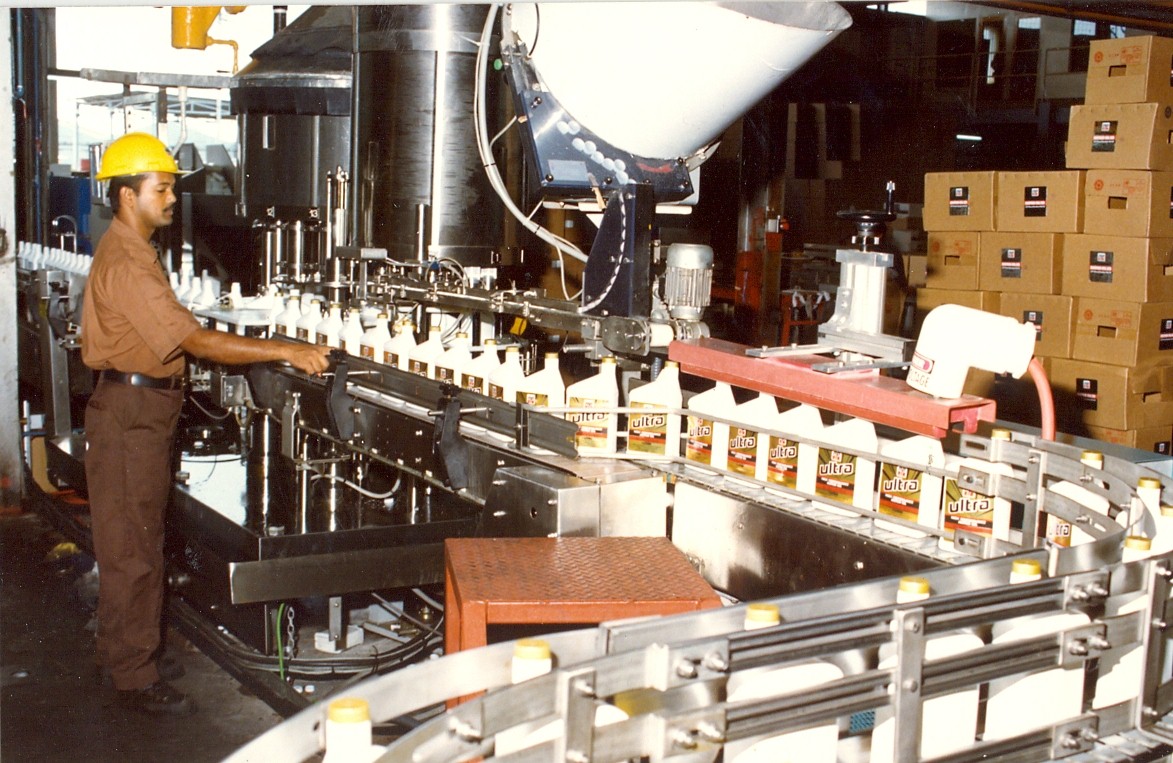 NPMC brand was launched and Lubricant blending plant began producing the Ultra Lubricants brand.
1986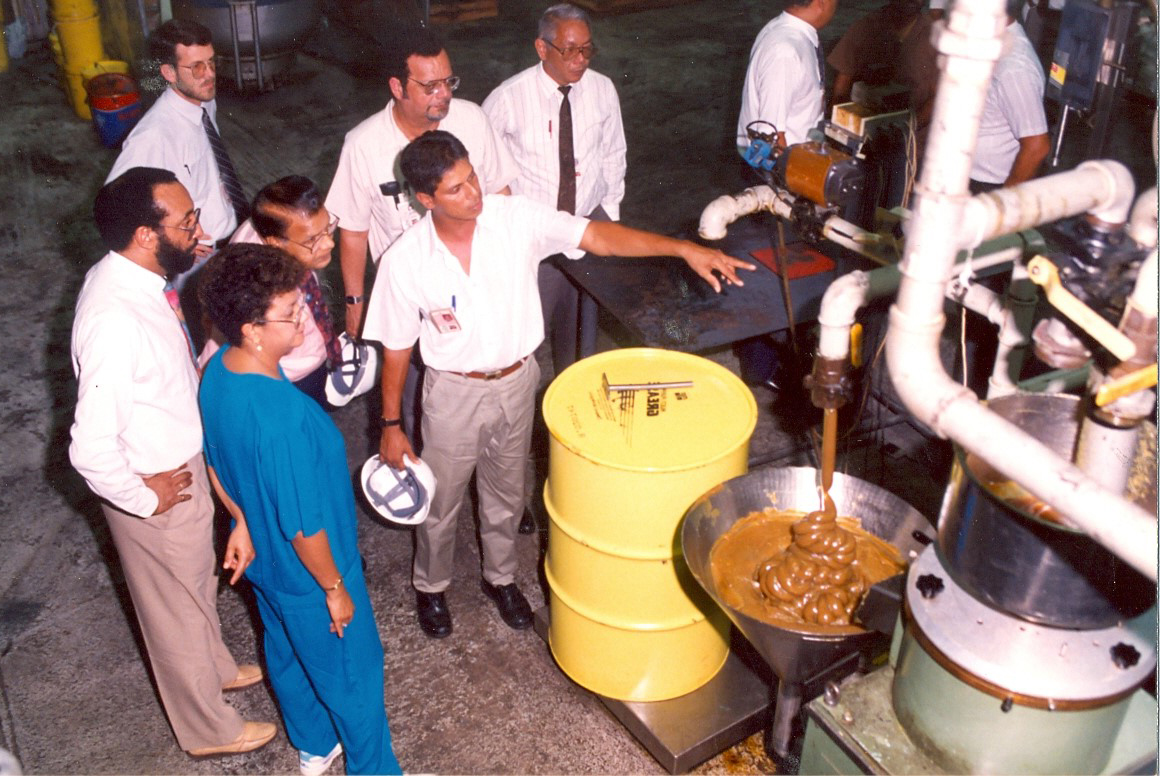 Commissioning of manufacturing operations of Grease plant.Compressed natural gas (as a substitute motor car fuel) pilot project is launched and the first CNG filling station inaugurated.
1991
First overseas bulk storage facility commissioned in Dominica and its first service station outside of Trinidad and Tobago.
1992
Commissioned outlets for sales of "environmentally friendly" compressed natural gas or CNG. CNG is now the remit of NGC CNG.
1995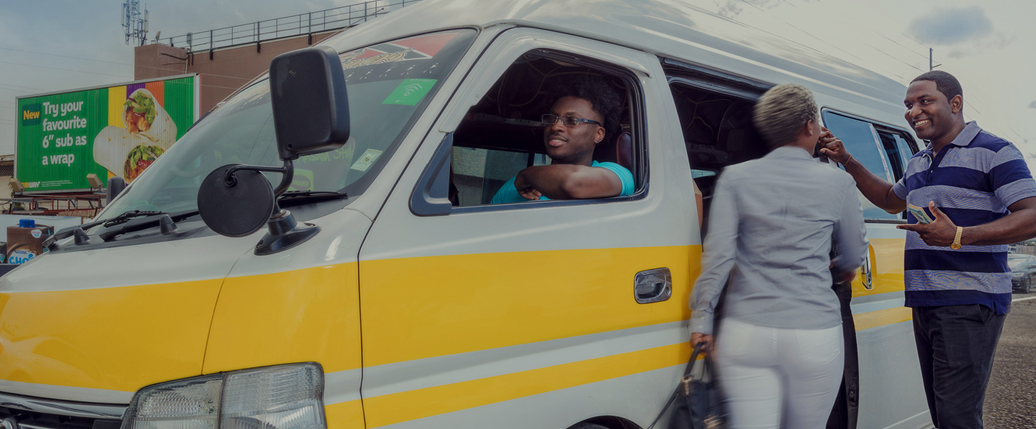 Introduced the marketing of Unleaded Gasoline to meet the demands of motorists who purchased vehicles fitted with fuel-injected engines.
2000
Launched first 24-hour convenience store brand - Quikshoppe
2008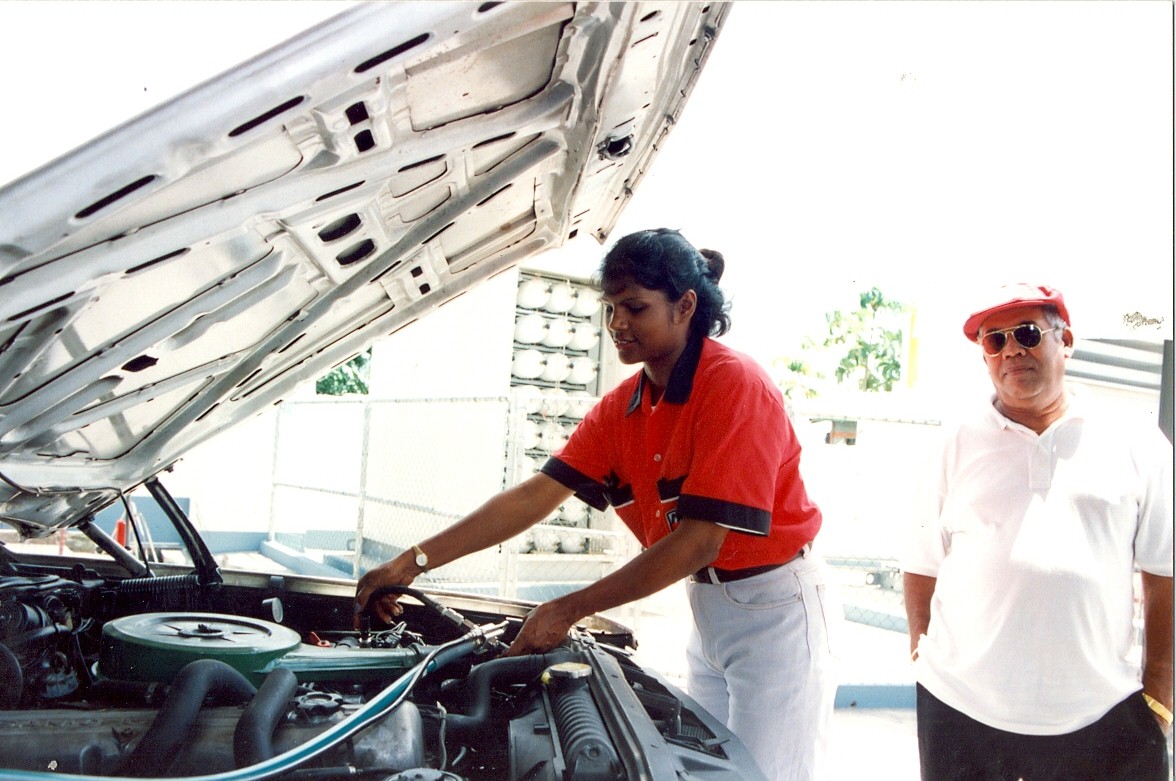 Government's announcement to increase the availability of Compressed Natural Gas (CNG)
2018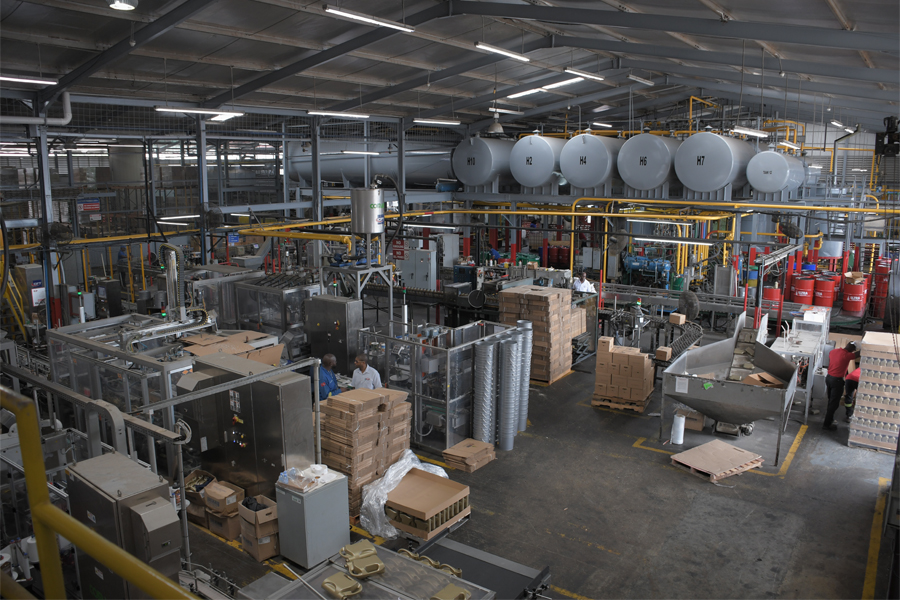 ISO 9001-2015 Standard Acquired.State-of-the-art CFT Automated Filling Line commissioned for filling of 5 Gallon, 5 Litre and 1 American Gallon bottles of Ultra Lubricants greatly increased the production capacity and efficiency of the Plant.
2020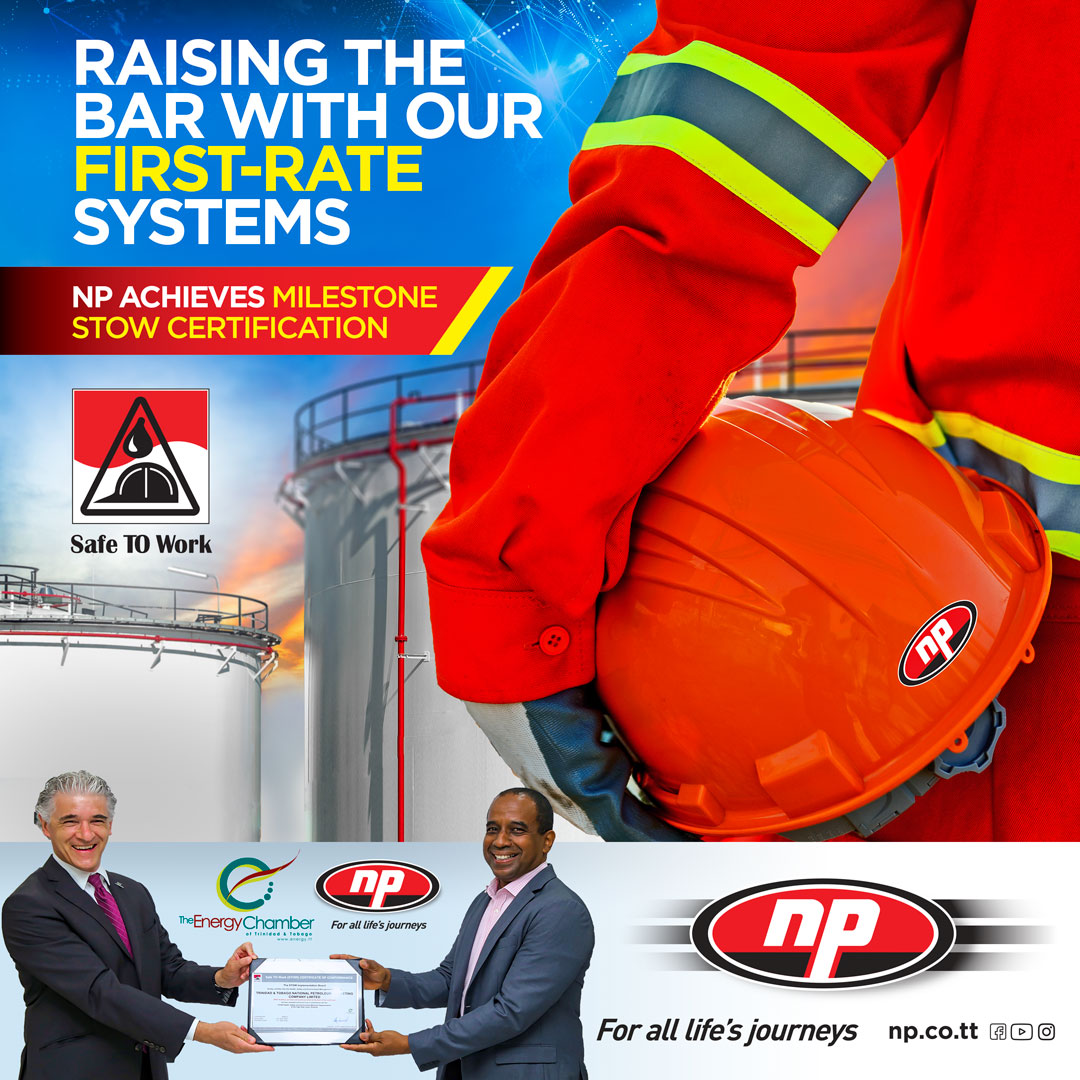 STOW Certification Acquired.
Owned by the Government of Trinidad and Tobago, the Trinidad & Tobago National Petroleum Marketing Company Limited (NP) was incorporated in 1972. It was formed with the assets the Government purchased from the then BP Caribbean Ltd – the local marketing arm of the British Petroleum Group.
Since then NP continues to improve its product rating, keeping abreast of every significant technological advancement in the lubricants industry. Today, thanks to our rigorous pursuit of quality standards such as the service classification of American Petroleum Institute (API), the Trinidad and Tobago and Caribbean markets are among the most advanced regions of the world.NP's operations are vested in the authority of a Board of Directors—comprising professionals from various disciplines—which reports to the Minister of Energy and Energy Affairs on matters relating to the industry, and to the Minister of Finance as Corporation Sole.
quality
MANAGEMENT SYSTEM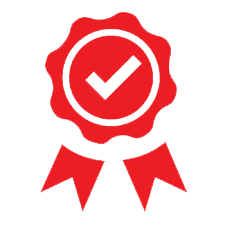 The Company's facilities that are included within the scope of certification are the main storage and distribution facility at Sea Lots, the Crown Point Installation in Tobago, the Pointe-à-Pierre Bond and the Piarco Airport Installation.
NPMC's operations are conducted according to international laboratory accreditation requirements. We are registered with the Chevron-Texaco General Test Survey Programme and our laboratory is linked still, further across the Atlantic, to the Institute of Petroleum, London. The Trinidad and Tobago Bureau of Standards calibrates measuring and test equipment used in our laboratory. NPMC is also pursuing ISO 17025:2017 Certification for our Laboratory.
When NP acquired the marketing assets of The Trinidad and Tobago Oil Company (Trintoc), the Company also inherited a lubricants blending plant at Sea Lots. Under NP's ownership, the plant was initially licensed to produce a range of lubricants blended to formulations under the Shell brand name. In 1981, NP launched its own brand of lubricants.
NP is the primary marketer of motor gasolene in Trinidad and Tobago. It is supplied exclusively by Petrotrin, and sold through the 160-odd operating service stations and fishing co-operatives, of which 60 are located on premises owned or leased by NP, and 40 on the property owned or leased by dealers.
NP manufactures a wide range of engine, gear and hydraulic oils by blending base oils with imported additives. NP enjoys about 50 of the local automotive lubricants market.
Today NP blends, bottles and transports—under license—brake fluid and a range of internationally branded lubricants.
Our Grease Plant was commissioned in 1986 and has a design capacity of 500 tonnes per annum. Its main facilities include three blending kettles, three holding tanks and three mills that are used for bringing products to a homogenous consistency.
In 1992, NP commissioned outlets for sales of "environmentally friendly" compressed natural gas or CNG. There are eight CNG outlets operated by NP throughout Trinidad.
The Company is the sole supplier of aircraft fuel at Piarco International Airport in Trinidad and Crown Point Airport in Tobago. NP supplies Piston engine planes with aviation gasolene, and Jet A1 fuel for commercial aircraft.
NP is the sole distributor of LPG – Liquefied Petroleum Gas, used mainly for cooking and commercial purposes in Trinidad and Tobago. This product is sourced from the Petroleum Company of Trinidad & Tobago (Petrotrin—formerly Trintoc).
NP's Lube Oil Blending Plant, located at Sea Lots, has the capacity to supply the Caricom Market, and its modern quality control laboratory is capable of carrying out state-of-the-art used oil analyses as well as other useful tests.
In June 1991, as part of its export thrust, NP commissioned its first overseas bulk storage facility in Dominica and its first service station outside of Trinidad and Tobago. Today there are three additional dealer owned stations, a bulk terminal facility, as well as monopolised aviation refueling services at both Melville Hall and Canefield Airports.
Although Government owned, NP is registered as a private company with its own Board of Directors. The Chief Executive Officer and a team of Line Managers handle the day-to-day activities.
The hub of NP's activities takes place at its 22-acre bulk storage facility and Head Office located at the Sea Lots Complex. We also have gantry filling facilities at Pointe-à-Pierre and Tobago, and branch offices at Cocoyea and Piarco.
Natpet Investments Limited operates a semi-automated LPG bottle filling facility at Sea Lots. Its rated capacity is 1,600 twenty-pound cylinders per hour, and 50 hundred-pound cylinders per hour.
NP introduced the marketing of Unleaded Gasoline through its Service Station network on May 09,1995. The introduction of this product was undertaken to meet the demands of motorists who purchased vehicles fitted with fuel-injected engines. The product is distributed through services stations geographically spread throughout Trinidad and Tobago.
Under NP's ownership, the lubricants blending plant at Sea Lots was initially licensed to produce a range of lubricants blended to formulations under the Shell brand name. In 1981, NP launched its own brand of lubricants.
ISO 9001:2015 CERTIFICATE
The ISO 9001:2015 Standard is about Quality Management Systems, that is, the organisation's structure, responsibilities, methods and procedures that a company must put in place to satisfy customers and regulatory bodies, and thus consistently produce goods and services of the desired quality. ISO 9001:2015 Certification is an independent third-party assessment of an organisation to determine compliance with this standard for Quality Management Systems.
FOIA- FREEDOM OF INFORMATION ACT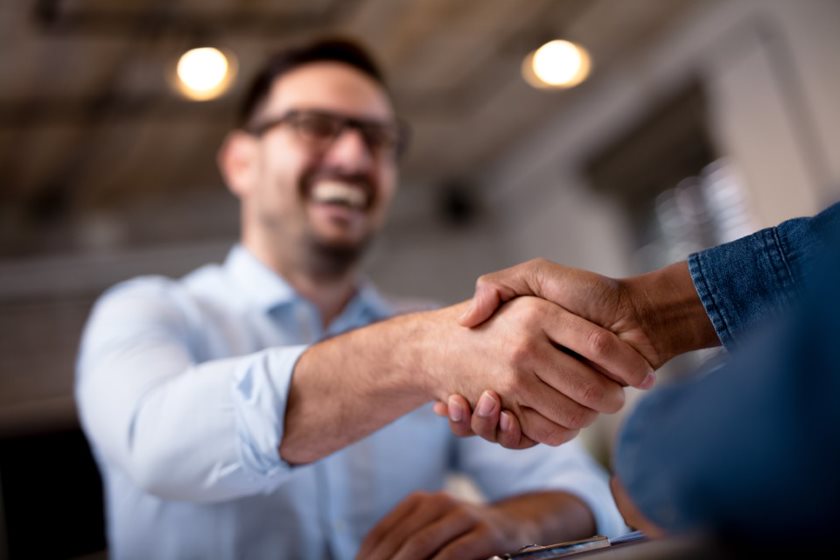 Freedom of information Act
In accordance with Sections 7 (1) (b), 8 (2) (b) and 9 (2) (b) of the Freedom of Information Act 1999 (FOIA), Trinidad & Tobago National Petroleum Marketing Company Limited (NP) is required by law to publish updated statements that list the documents and information generally available to the public.