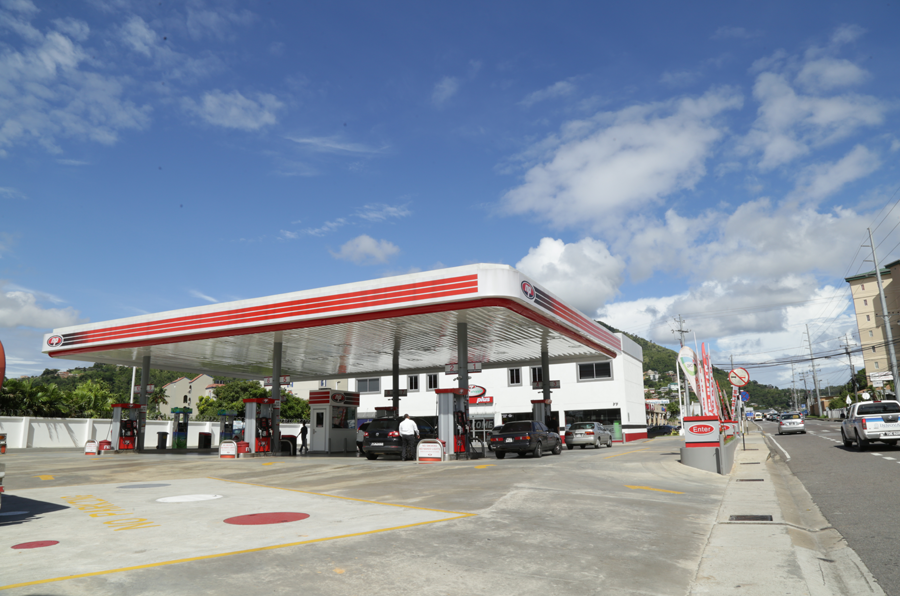 NPMC Service Stations and the 24/7convenience of our QuikShoppe are the most prominent public representation of the fuels industry. The NPMC brand is synonymous with Service Stations given its ownership of over eighty (80) Service Stations and partnerships with over thirty-five (35) private owners who have selected NP as their preferred wholesaler throughout Trinidad and Tobago.
RELIABLE & CONSISTENT DELIVERY NETWORK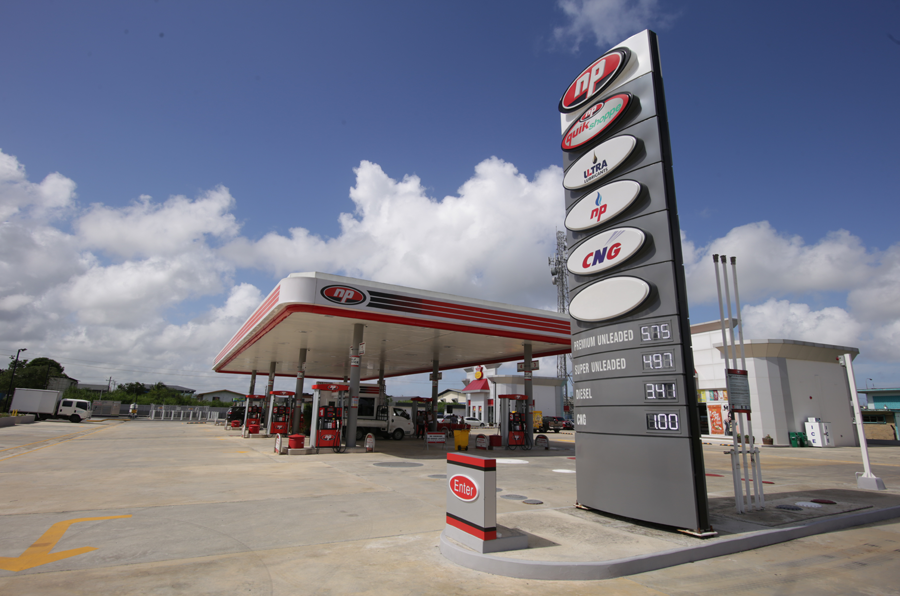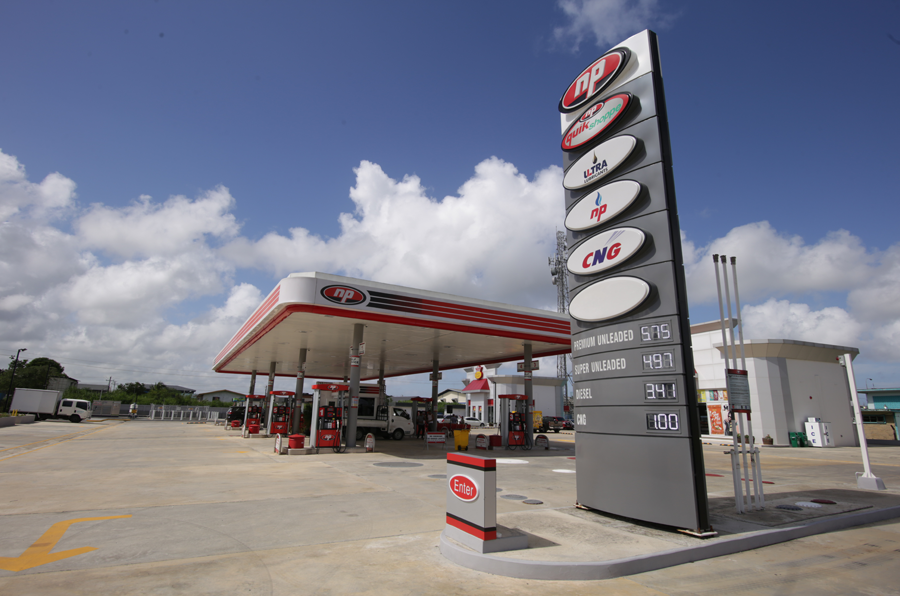 The wholesale/retail prices for gasoline, kerosene, auto diesel and LPG and the margins for both the Dealers and the Company are established by Pricing Orders under the Petroleum Act of the Government of Trinidad and Tobago. The elements of this price structure include ex-refinery price, excise duty, wholesale margin, retail margin, value added tax, road improvement tax and subsidy.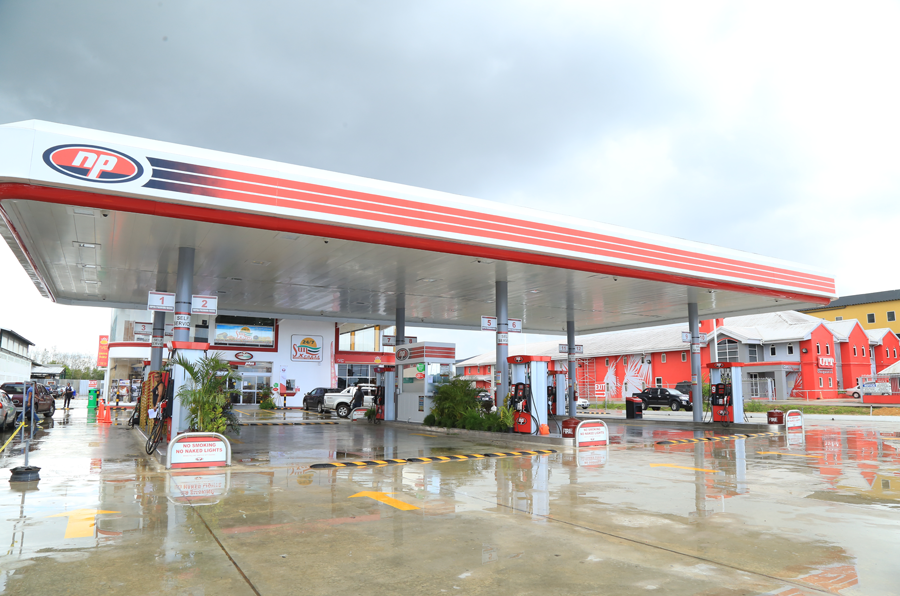 Under NPMC's transformation programme, Service Stations are being fully upgraded offering multi-product fuelling positions, larger storage capacities, environmental monitoring systems, state-of-the-art technology, including the migration to Europay, Mastercard and Visa (EMV) compliance with the introduction of the chip-card technology on the dispensers, and improved Customer Service.
NPMC's TRANSFORMATION PROGRAMME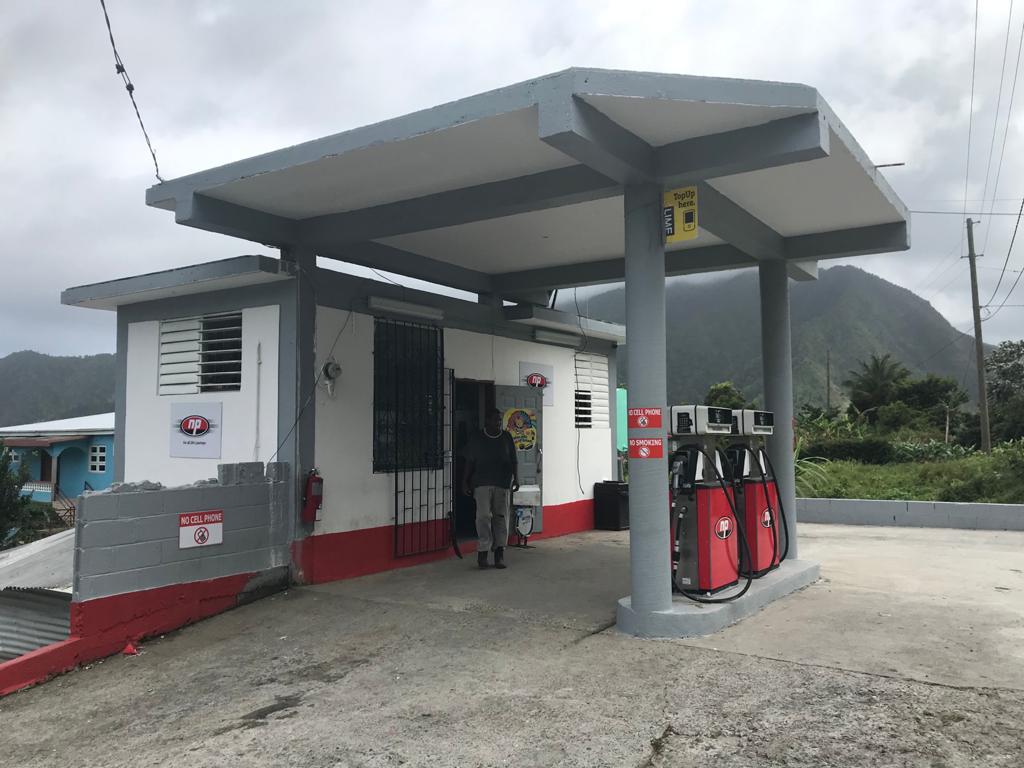 In June 1991 as part of its export thrust, NPMC commissioned in Dominica, its first overseas bulk storage facility and its first service station outside of Trinidad and Tobago. Today there are four (4) additional dealer-owned stations, a bulk terminal facility, as well as monopolised aviation refuelling services at both Melville Hall and Canefield Airports in Dominica.
Recognising that harnessing new technology can boost our efficiency and drive better performance overall, in keeping with the industry standards and regulations, NPMC adopted a Veederoot system at our Service Stations which allows for leak detection, inventory reconciliation, monitoring of the tanks and pressure on the lines. This system is revolutionising monitoring and maintenance, as it allows for predictive maintenance and has proven its value in the form of reduced operating costs and increased efficiency.
Furthermore, NPMC's strategic move from single-product dispensers to multiple-product dispensers equipped with filterswhich provide unsurpassed cleanliness in one single pass, is another aspect of the most advanced technology being adopted.  Notably, NPMC was first to market with pay-at-the-pump options for our customers and has welcomedprovisions for the expansion of self-service technology.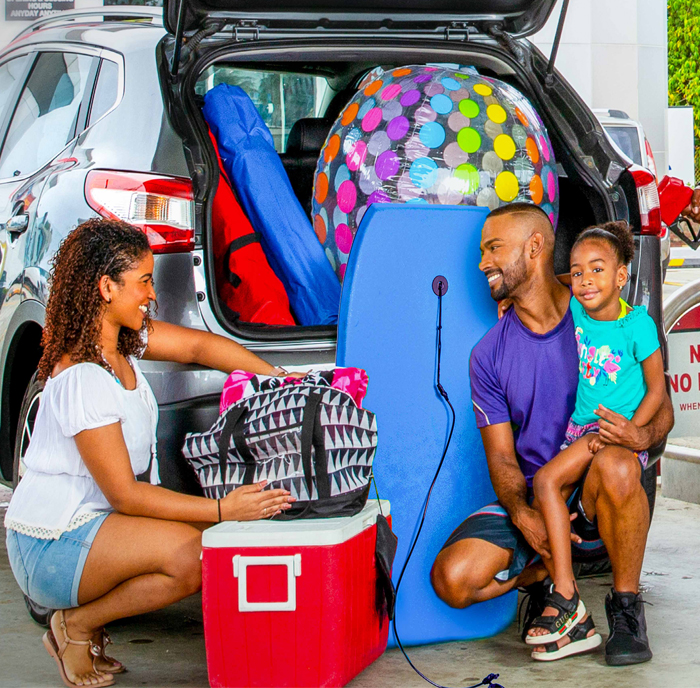 GIVING ADDED ASSURANCE OF FUEL VALUE
In February 2019 NPMC began the implementation of its fuel verification programme in collaboration with the Trinidad and Tobago Bureau of Standards (TTBS), whereby the TTBS will verify the measurement of fuel provided at each NPMC Service Station. This initiative is a testament to NPMC's continued commitment to exceed customer expectations, since even prior to this TTBS initiative, NPMC has always carefully calibrated its pumps every three months, beyond the recommended six-month standard, to ensure that customers continue to get their money's worth at the pump.
For more information on the Fleet Card please contact the Scotiabank Corporate Banking Centre at
625-3566 or the following branches at 627-2684: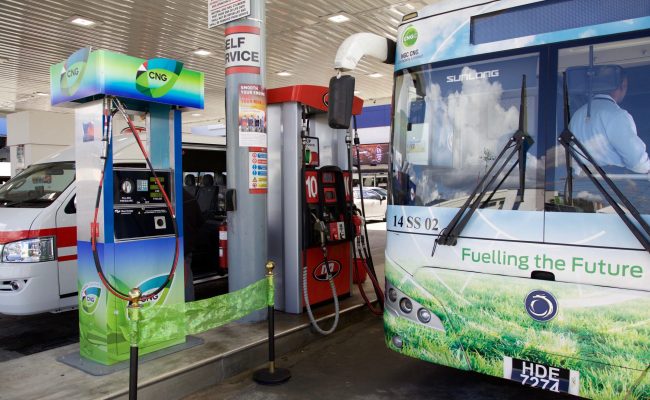 In 2008, the Government announced its intention to increase the availability of CNG to consumers and in 1992, NPMC commissioned outlets for the sale of "environmentally-friendly" Compressed Natural Gas (CNG). The cleanest burning alternative fuel, CNG is safe, economical and is readily available at NPMC Service Stations. However, the marketing of CNG is now the remit of NGC CNG. CNG Service stations listing below;
North:
NP Diego Martin, next to Starlite Shopping Plaza
NP St Christopher's, Wrightson Rd, POS
NP Beetham Highway, POS
NP Cyrus Rd., El Socorro
NP facility at City Gate for PTSC only
East:
NP Orange Grove, Trincity
NP Tumpuna Rd, Arima
Central:
NP Chaguanas, Main Rd., Chaguanas
South:
NP Rushworth St, San Fernando
NP Dominica was launched in 1991 with the establishment of Jet A1 services at the Canefield Airport. Wholly owned by parent Company Trinidad & Tobago National Petroleum Marketing Company Limited (NPMC) the Company has since expanded and currently comprises and operates:
For more than 25 years, NP Dominica has built a tradition of excellence in providing its customers with reliable and consistent service. In addition to the sale of white fuels and lubricants at the Service Stations and Bulk Facility, the Dominica Branch provides a monopoly service selling Jet fuel to the two airports at Canefield Airport and the Melville Hall Airport.
As part of its ongoing investment in Dominica, in 2015 the Company upgraded its Lindo Park Service Station, outfitting it with new dispensers on the forecourt and all new piping and electrical systems throughout the site, and has other sites earmarked for upgrade and expansion in the future.
As the Company continues to advance, expected improvements at the sites include increased fuelling positions, faster transactions, increased payment options at the pumps and the refreshing of the convenience store. Indeed, over its more than twenty-five (25) year history in Dominica, NPMC has seen an expansion in its operations and is well positioned to continue to strengthen its presence as a significant player in the Dominican market.
Service
STATION LOCATIONS
Retail Fuel Prices (December 2020)