The Trinidad & Tobago National Petroleum Marketing Company Limited (NP) fervently believes that the safety and education of our nation's children is paramount. As the Covid-19 pandemic gave rise to challenges to many students in accessing online learning, it was NP'sobligation and distincthonour to partner withthe Ministry of Education inthe Adopt-a-School:"No Child Left Behind" public engagement initiative. In two synchronized presentation ceremonies on Friday 27thNovember 2020 at NP's Head Office in Sea Lots, Port-of-Spain and across in Tobago, the Company presented the Principals and some students of twelve (12) Primary Schools withSeventy (75)brand new LENOVO tablets.
NP is proud to haveprovided tablets to the Principals of Primary Schools from Forest Reserve,Barrackpore ASJA, St. Phillip's Government, LaRomaine Government, Crystal Stream Government, Montrose Road Vedicand Chaguanas RC. In Tobago, students from Primary Schools in Charlottesville, Parlatuvier, L'anse Fourmi, Table Piece and Scarboroughwere also recipients. As a socially responsibleentityand in keeping with our tagline "For all Life's Journey's", NP will continue to do all inits powerto assist in pavingthe way for a brighter future for the children.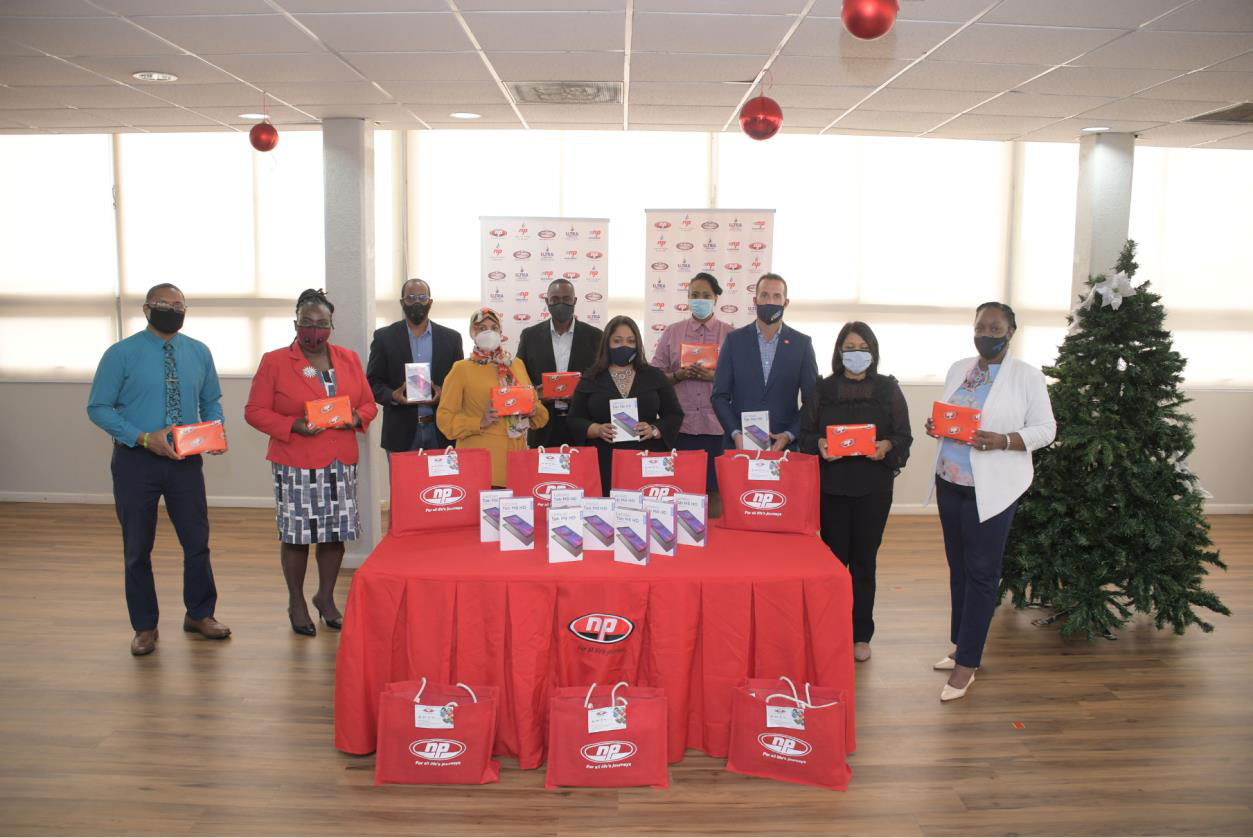 In support of the students: Principals of seven (7) Primary Schools in Trinidadwere recipients of Lenovo Tablets from members of NP's Board of Directors Marcus Knaggs(3rdfrom right), Nadine Nabie (5thfrom right), and John Gormandy CEO (Ag) (3rdfrom left), to assist in online learning for students at their schools.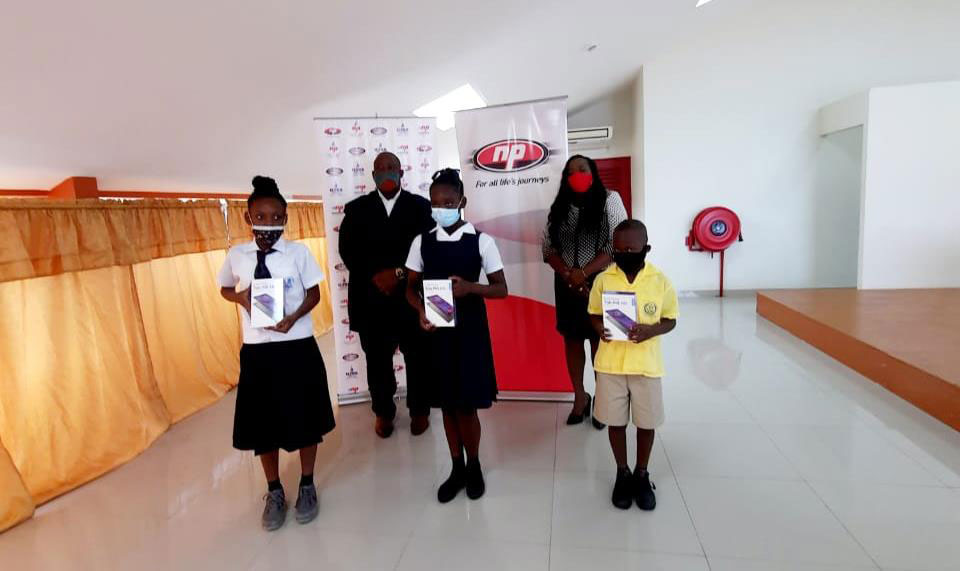 In support of the students: Marilon David, a member of NP's Board of Directors, presents the Lenovo tablets to some of the benefitting students from five (5) Primary Schools in Tobago.