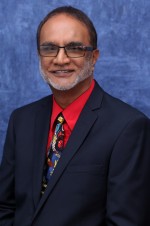 Sahid Hosein served as Member of Parliament for Siparia from 1991-1995, and as the Local Government Representative for St. Patrick's County Council from 1987-1991.
Actively involved in civic duty, Mr. Hosein is the past President and Vice President of the Penal Debe Chamber of Commerce (2011-2015).
A graduate of the John Donaldson Technical Institute and T&TEC Training School, where he was also an instructor, Mr. Hosein successfully launched and ran his own company, Electrical Wiring Associates, and counts companies such as Petrotrin, Trinidad Cement Limited, T&TEC, TSTT and NGC among his clientele.