NP Ultra Lubricants has entered an agreement with Total Convenience Management (TCM) to supply fully synthetic and hybrid lubricants and technical services. The strategic agreement was formalized on Friday 27 th March 2020, at NP's Sea Lots, POS, Head Office and is an acknowledgement of Ultra Lubricants' engine oil quality and cutting-edge technology and reflects TCM and NP's shared commitment to the delivery of premium products and services to the local market.
This supply agreement with the TCM Group is a cause for celebration for both parties, particularly since TCM in January 2020, secured the prestigious 'Deloitte Best Managed Company' Award which speaks volumes to their ongoing commitment to looking inward and benchmarking their practices with the best in the world. In addition to the supply of the comprehensive range of lubricating oils and other automotive products, full access to NP's technical services is a key component of the agreement.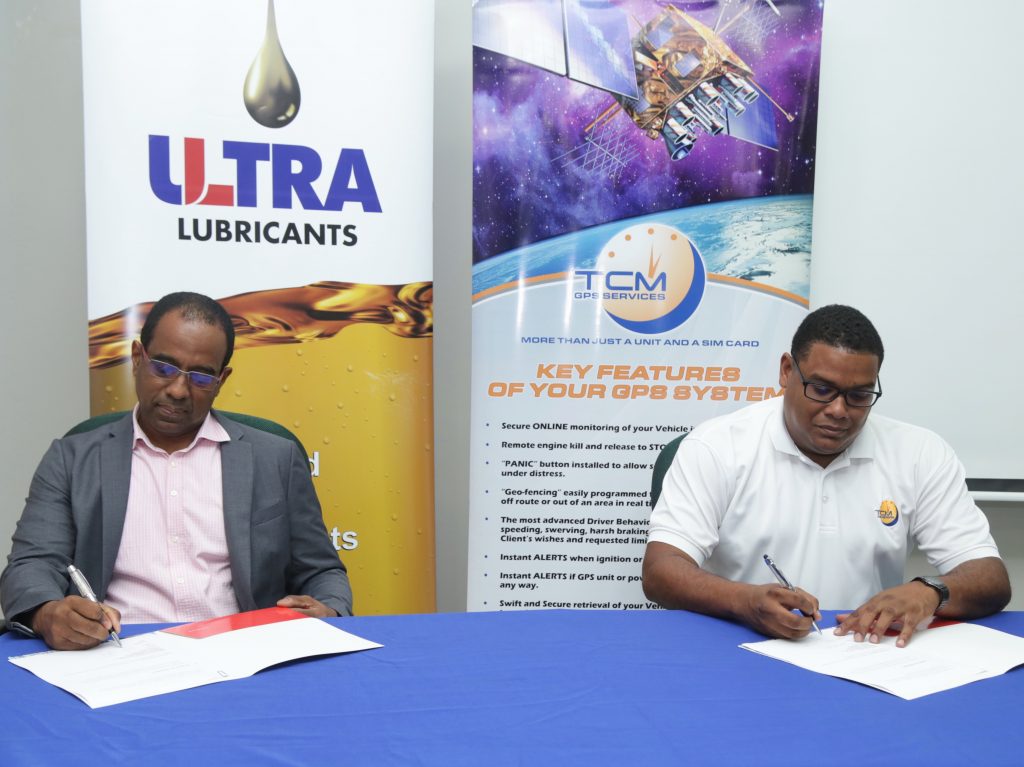 NP prides itself in serving its clients to the utmost standard and in this case, there is a natural nexus between the TCM's vision to continue their relentless pursuit of delivering World Class Service and Ultra Lubricants' World-Class standing as an OEM approved and API Certified lubricant.
Commenting on the opportune timing of this agreement, TCM's Managing Director, Robert Visser stated that "because of our multi-national Corporate clients and expansive fleet, from a technical standpoint it makes good business sense to seek out new methods and approaches to optimise our operations and elevate the status of our fleet's performance and reputation. Signing this agreement with NP Ultra Lubricants supports these objectives."
This is a momentous victory for the Ultra Lubricants brand as the TCM name, like the Ultra Lubricants name, is synonymous with excellence due to their outstanding operational and technical service. NP Ultra Lubricants stand ready to enhance the performance of their already reputable fleet.