In an effort to meet the needs of vulnerable groups and those in need of support during this COVID-19 pandemic, the Trinidad & Tobago National Petroleum Marketing Company Limited (NP) on Wednesday 6 th May 2020, made a donation to the Foundation for the Enhancement and Enrichment of Life (FEEL) towards relief food hampers.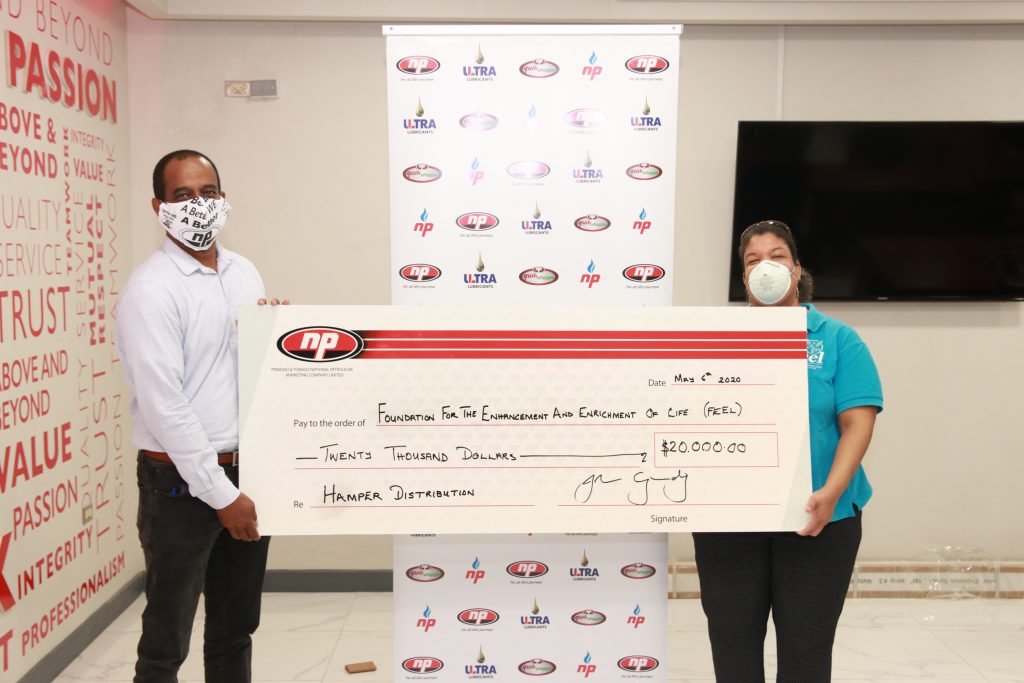 NP's donation will aid in the distribution of food hampers to civil society organisations in need, Forecourt Attendants and other Service Station personnel who are braving the outbreak and the most vulnerable families within the Company's fenceline communities in Sea Lots, Beetham Gardens, John John, Laventille and environs.
On hand for the donation, NP's Chief Executive Officer (Ag), John Gormandy noted that "now more than ever organisations needed to shift gears and join the fight against COVID-19, by pledging support, mobilizing operation and providing financial support for vulnerable individuals and communities".
NP has risen to the challenge to support families, frontline healthcare professionals and vulnerable individuals affected by this pandemic and will continue to work with trusted NGOs to help people and communities cope with the unprecedented health, social and economic challenges produced by the pandemic.